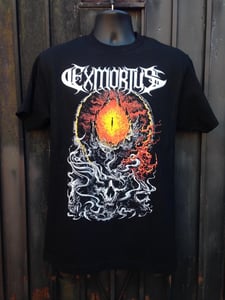 $

20.00
This order comes with a FREE screen-printed "Exmortus" logo patch!
Order this with the Steel Horde hoodie and you get a free embroidered "Exmortus" logo patch instead!
NOTE: We, Exmortus ship out the shirts ourselves are currently busy this month with many events so we apologize in advance for taking a while in shipping out your order!
Thank you for your patience!
SELECT SIZE BELOW